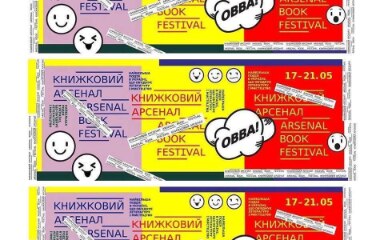 The Embassy of Switzerland will be present at the Swiss Stand and expose the 2015 IBBY Outstanding Books for Young People with Disabilities as well as the 2016 collection of the Most Beautiful Swiss Books.
The Book Arsenal presents an expanded international program with more than 70 well-known writers, figures in literature and artists from the 23 countries, including the USA, Canada, UK, Japan, Switzerland, Norway, Germany, France, Poland, Latvia, Czechia, Georgia, Belgium, Romania and elsewhere.
This platform brings together literature and art, representing new products from more than 150 publishing houses. It hosts a Section of Illustrators and offers various programs by authors and topics, as well as special projects designed by the team of curators that includes independent young critics, art managers and well-known writers.
For more Information please visit our Facebook page