Embassy of Switzerland in Serbia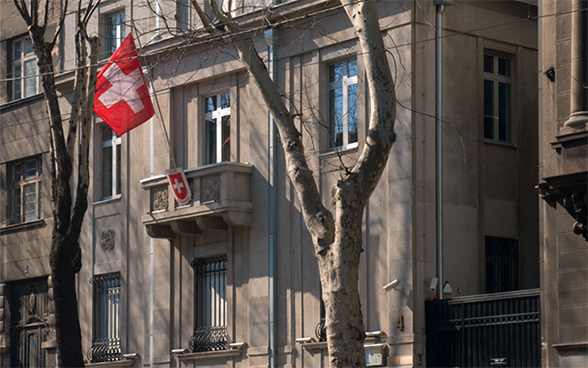 As the official representation of Switzerland, the Embassy covers all matters concerning diplomatic relations between the two countries. It represents Swiss interests in the areas of political, economic, financial and legal affairs, as well as science, education and culture.
President of the Swiss Confederation Ueli Maurer: National Day 2019 greetings for the Swiss abroad
©EFD/swissinfo.ch
Do you need a new travel document?
Additional information
Links
Swiss Education, Culture and Arts
Current announcement on advanced studies
Information about Switzerland
Travel
Media