Carl Lutz: "Natural law is stronger than man-made statutes"
12 February 2020 marks the 45th anniversary of the death of Carl Lutz and the 125th anniversary of his birth. Tens of thousands of Hungarian Jews owe their lives to letters of protection issued by Lutz, Swiss consul in Budapest from 1942 to 1945. In 2018, at a ceremony attended by Federal Councillor Ignazio Cassis, the Federal Department of Foreign Affairs (FDFA) named one of its meeting rooms 'Carl Lutz' to honour the memory of this Swiss diplomat. The Carl Lutz Society is hosting a concert in Bern on 12 February as part of the anniversary celebrations.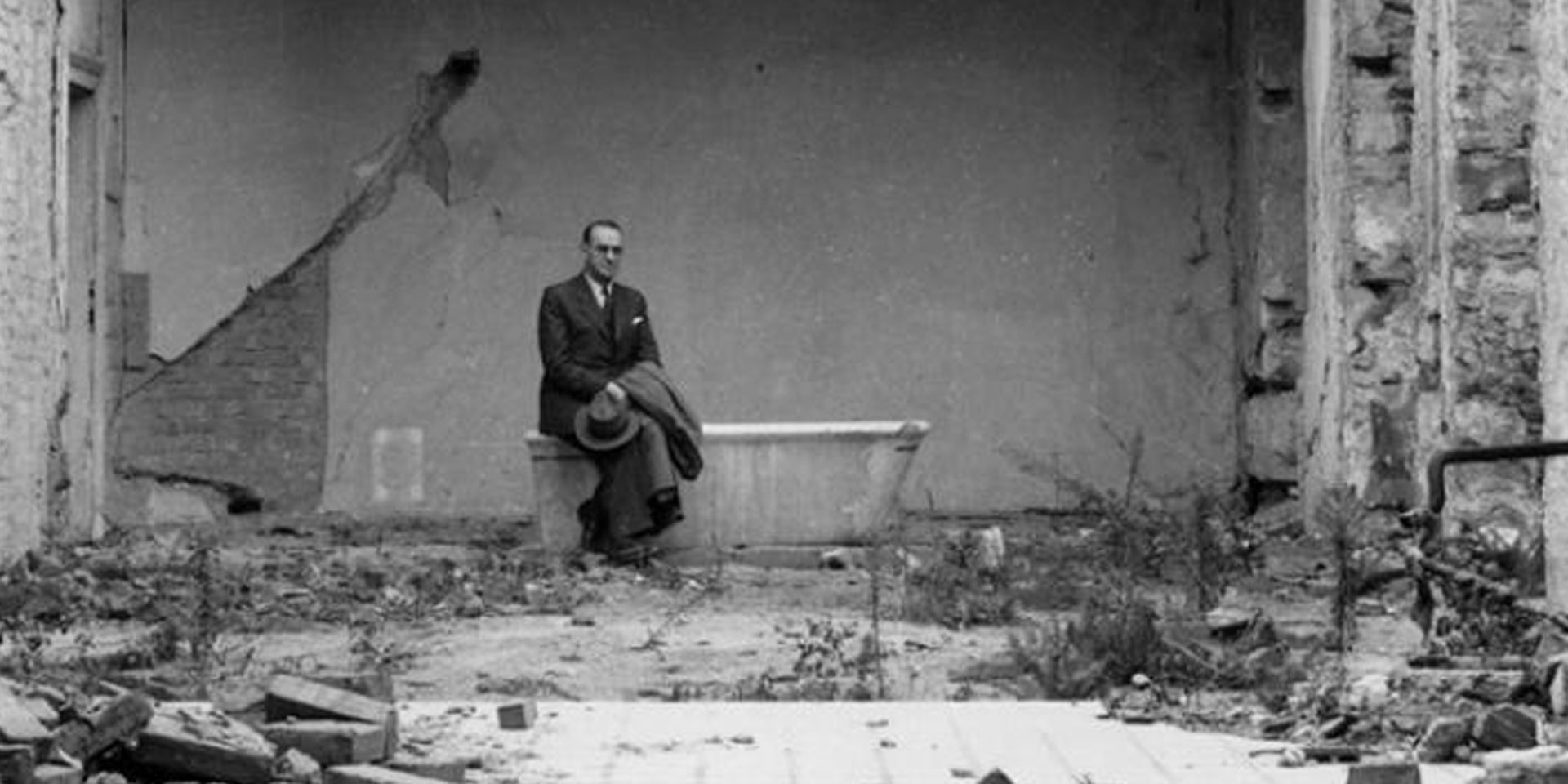 Carl Lutz orchestrated the rescue of 62,000 Jews during the German occupation of Hungary in the Second World War. © Archives of Contemporary History, ETH Zurich / Agnes Hirschi
Carl Lutz was born on 30 March 1885 in the canton of Appenzell Ausserrhoden and joined the Federal Political Department (today's FDFA) in 1920. He worked in the consular service until his retirement in 1961.
In 1942, Carl Lutz became the deputy head of the Foreign Interests Service in the Swiss legation in Budapest, where he was one of the officials responsible for issuing visas to Jews emigrating to Palestine (a British protectorate at the time). After the German Wehrmacht occupied Hungary in March 1944, Lutz and his team devised a strategy to protect Jews, primarily from Budapest where the Swiss legation was located.
Letters of protection
In the months following the German occupation of Hungary, more than 400,000 Jews from across the country were deported to Auschwitz, where they were murdered. The deportations continued until July 1944, when the government of Miklós Horthy decided to put a stop to them. Carl Lutz devised a diplomatic-humanitarian protection system consisting in the issuing of multiple copies of 8,000 individually numbered letters of protection to Jews who were no longer allowed to travel to Palestine.
Carl Lutz and his team numbered the letters of protection from 1 to 8,000 over and over so no one would notice that he was issuing many more than 8,000 letters. The ruse worked: the Germans never suspected that Lutz was issuing letters with the same number to different people. The overthrow of the Horthy government by the pro-Nazi Arrow Cross party in October 1944 greatly exacerbated the situation of Hungary's Jews. Large numbers of Jews were given refuge in 72 buildings which Lutz managed to bring under Swiss diplomatic protection. 
After the Red Army's liberation of Budapest, Lutz returned to Switzerland to resume his career at the Federal Political Department. He died in Bern on 12 February 1975.
Carl Lutz and his team are now recognised to have carried out one of the largest civilian rescue operations of Jews during the Second World War.
Carl Lutz room at the FDFA
On 12 February 2018, at a ceremony attended by Federal Councillor Ignazio Cassis, the FDFA named a meeting room 'Carl Lutz' in honour of his memory.
"This room is dedicated to all members of the Department – notably Carl Lutz, Harald Feller, Gertrud Lutz-Fankhauser, Ernst Vonrufs and Peter Zürcher – who showed a profound sense of humanity in Budapest in 1944–45. May they be an inspiration to all of us."
Federal Councillor Ignazio Cassis
This commemorative plaque in the Carl Lutz meeting room reminds us that the values of humanity and courage that guided Lutz and his team must be a constant inspiration for Swiss diplomacy.
Concert and exhibition in memory of Carl Lutz
2020 marks the 125th anniversary of the birth of Carl Lutz. The Carl Lutz Society is hosting a memorial concert in his honour at the Pauluskirche in Bern on Wednesday 12 February 2020 at 6pm.