Happy birthday Switzerland!
Federal Councillor Ignazio Cassis is staying in Switzerland this summer. To mark Swiss National Day, he is taking a short online trip, from Bern to Ticino, to explore Switzerland's humanitarian tradition and the innovative strengths of its cities. He shares a personal Swiss National Day message from Swissminiatur in Melide.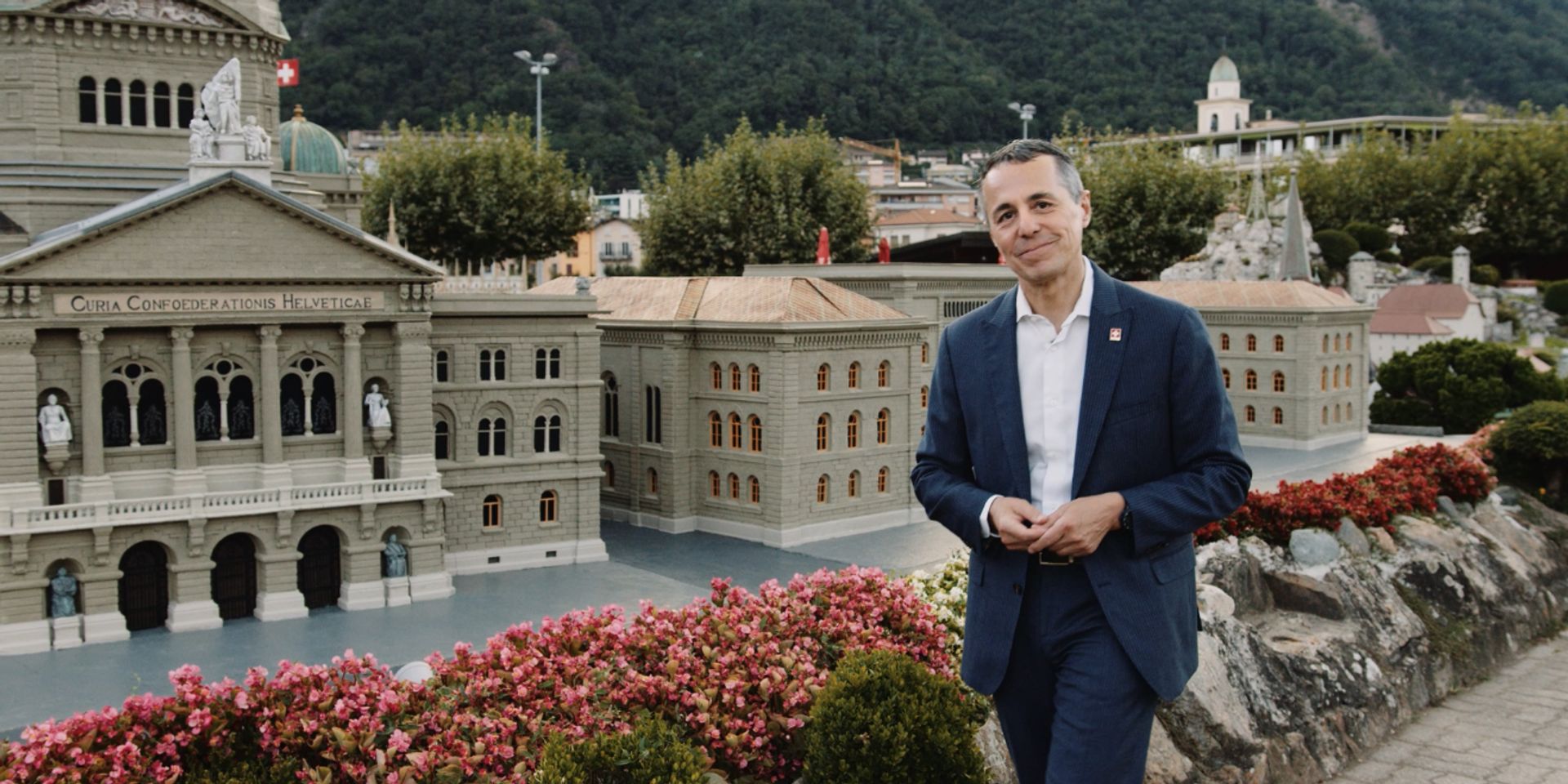 Appropriately enough, Ignazio Cassis starts his trip in Bern, which is home to the federal government and symbolises Switzerland's direct democracy and diversity. © FDFA
The Swiss Confederation celebrates its birthday on 1 August. Swiss National Day is a day for celebration and adventure, as it always falls in the middle of the summer break, when Swiss people like to get out and about and explore places. But this year, the COVID-19 crisis has upended people's plans for going away or throwing big parties.
From the Federal Palace to Castelgrande
The crisis will not stop people from getting out and having fun. After all, Switzerland has so much to offer both young and old. And what better way to celebrate Swiss National Day than exploring Switzerland and experiencing nature? To mark Swiss National Day, head of the Federal Department of Foreign Affairs (FDFA) Ignazio Cassis is taking a short online trip across Switzerland, starting at the Federal Palace in Bern and finishing at Castelgrande in Ticino, his home canton.
Exploring Switzerland's humanitarian tradition and innovative strengths
Mr Cassis is stopping at various places on the way to reflect on the key values that have shaped Switzerland and brought the nation together in the past few weeks and months. Digital technologies have helped us stay connected online, even though we may be physically separated. The innovative drive of Swiss cities has become as much a part of Swiss identity as Switzerland's humanitarian tradition and close ties to its neighbours and the European Union.
Switzerland is waiting to be explored: online, in person and in miniature. Let's take advantage of Swiss National Day, and this lovely summer, to experience Switzerland in a new light. The Federal Department of Foreign Affairs wishes all Swiss nationals, near and far, a great 1 August. Happy birthday Switzerland!