Switzerland chairs network to strengthen women's role in peace promotion
Switzerland is working to ensure that women play an active role in conflict prevention and peace processes, and that their rights are protected. The Women Peace and Security Focal Points Network, of which Switzerland and 90 other countries and organisations are members, is a key instrument to this end. Switzerland is co-chairing the network with South Africa in 2022. What objectives do the co-chairs pursue? An interview with Talia Wohl, Switzerland's representative in the Network.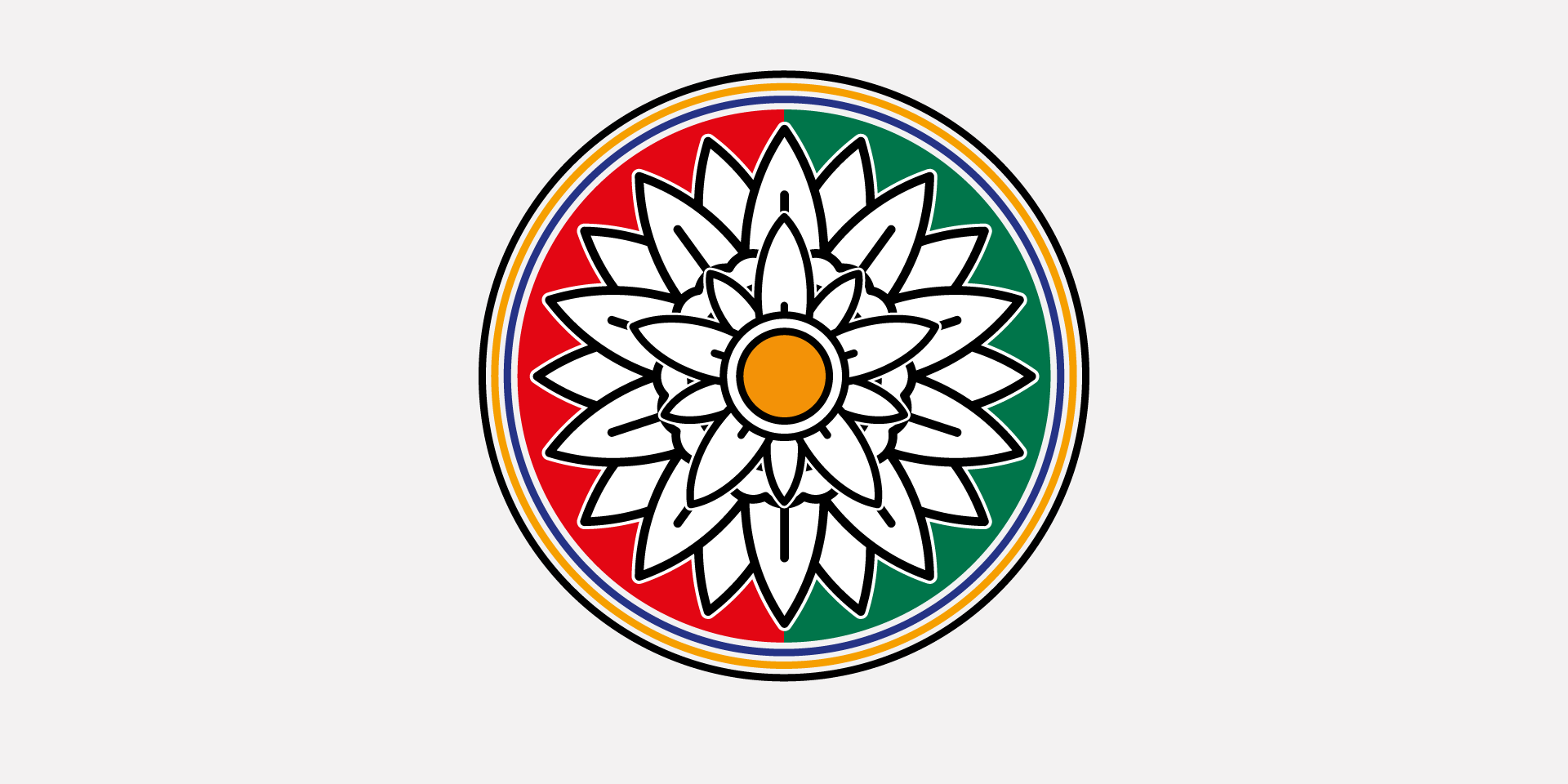 Switzerland and South Africa agreed on a logo for the year of co-chairmanship of the Women, Peace and Security focal point network. © FDFA
The Women Peace and Security (WPS) Focal Points Network in a nutshell: what is it about and where does Switzerland come in?
Let's take a look at what the network does, starting with the logo designed for our co-chairpersonship with South Africa. What does it represent?
The logo combines the national flowers of South Africa and Switzerland. South Africa's protea and Switzerland's edelweiss symbolise strength and diversity – values that guide our co-chairpersonship. The orange ring in the centre recalls the logo of the WPS Focal Point Network, and reflects its continuity and unity of purpose. The colours of the logo are those of the South African and Swiss flags.
"Translating the Women, Peace and Security Agenda into Action": a challenging goal for this chairpersonship. How are you planning to accomplish it?

We've set two priorities: participation and protection. Specifically, we plan to work with the network's members to identify measures to strengthen both of these pillars.
We will be promoting women's equal and effective participation in conflict prevention and peace processes. Women's rights must be strengthened and protected at the same time. This involves, for example, protecting women from sexual and gender-based violence and introducing measures to prevent the proliferation of small arms.
During our co-chairpersonship we will also discuss ways of involving civil society, both as a partner in the implementation of the WPS agenda and in conflict prevention and peace processes.
In 2007, Switzerland adopted a national action plan to implement UN Security Council Resolution 1325 on women, peace and security. How can the network further contribute to its goals?
The Swiss National Action Plan 1325 (NAP 1325) has already been updated three times in close cooperation with Swiss civil society. NAP 1325 lays out goals and concrete measures to promote women's effective participation in peace processes. Delegations taking part in official negotiations are still mostly headed by men.
Between 2015 and 2019, women accounted for about 14% of negotiators, 7% of signatories and 11% of mediators on average in the major, official peace processes. Among them were Swiss women who held leadership positions and made significant contributions to international peace and security efforts: State Secretary for Migration Christine Schraner Burgener was the UN's Special Envoy for Myanmar from 2018 to 2021. Ambassador Heidi Grau served as Special Representative of the OSCE Chairperson-in-Office in Ukraine and Chair of the Trilateral Contact Group in Minsk from 2019 to 2021.
National action plans for the implementation of UN Resolution 1325 are an instrument for UN member states to promote the broader women, peace and security agenda. The network offers participating states and regional organisations the opportunity to learn from and contribute to a wealth of experience and to strengthen the agenda in partnership with civil society. 
On 8 March 2021, Switzerland founded the Swiss Women in Peace Processes (SWiPP) network. How is this initiative linked to the WPS Focal Points Network?
Strengthening women's participation in peace processes requires proactive engagement. Bringing together women actors in the field of conflict transformation and mediation is an effective way of promoting women's participation. SWiPP is an exchange and learning platform aimed at women professionals from the fields of diplomacy, politics, civil society and academia who are working in mediation and peace processes at national, regional and international levels. SWiPP also provides insights and an impetus for our work in the WPS Focal Points Network.
A co-chairpersonship depends on cooperation and shared values. How is your collaboration with South Africa in the WPS Focal Points Network working out?
South Africa is also committed to implementing the Women, Peace and Security Agenda. Its access to various regional organisations in Africa allows for greater outreach on this topic. Switzerland and South Africa share considerable expertise in peace promotion. Both countries attach great importance to mediation as a conflict resolution tool and to dialogue that includes all parties concerned. This is the foundation of our long-standing, excellent bilateral relations with South Africa. This cooperation allows our two countries to jointly strengthen women, peace and security as a priority issue at the multilateral level.
What's on this year's agenda for the chairpersonship?
Three WPS network meetings have already been scheduled: the first of these will be the capital-level meeting in Geneva on 18 and 19 May. This will be followed by a regional meeting in Pretoria on 30 and 31 July. A meeting is also planned for the UN General Assembly's high-level week in September. Smaller, virtual meetings on specific topics on the WPS agenda will also be held to facilitate exchanges among the focal points.