World Food Programme: SDC partner organisation receives Nobel Peace Prize
The United Nations World Food Programme (WFP) is the largest humanitarian organisation fighting hunger, providing aid to some 80 million people every year. The WFP is one of the Swiss Agency for Development and Cooperation's (SDC) most important partner organisations in the fight against hunger and the promotion of peace and security in conflict regions. The WFP has now been awarded the Nobel Peace Prize for its efforts.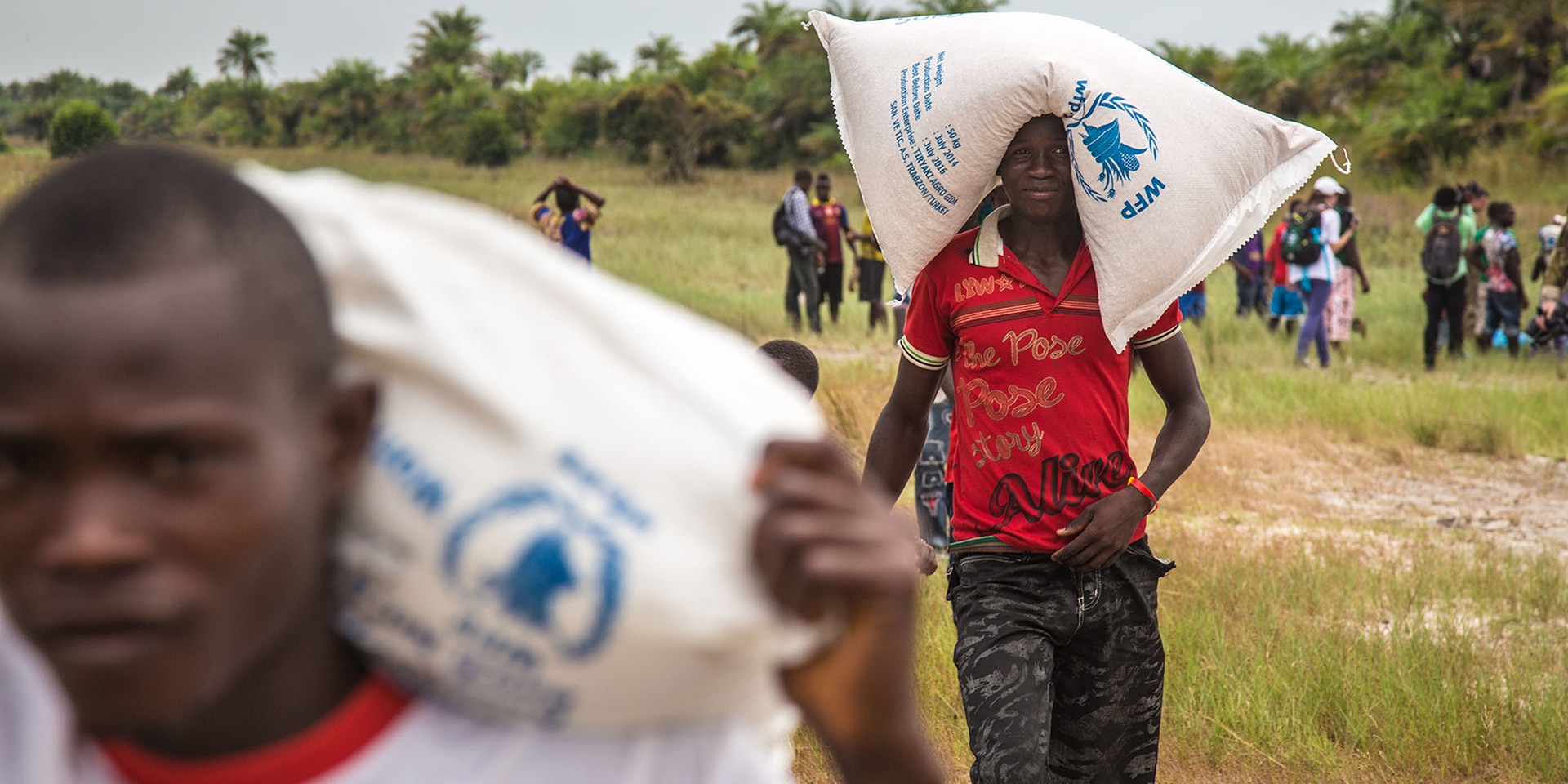 The United Nations World Food Programme is one of Switzerland's most important partners in development cooperation. This year, Switzerland is supporting the WFP with CHF 72 million. © Keystone
Hunger and malnutrition are among the greatest threats to humanity. Almost 800 million people worldwide suffer from hunger. The United Nations World Food Programme, the largest humanitarian organisation, is active in over 80 countries. The WFP also plays a central role in international development cooperation for Switzerland and receives, among other things, the largest financial contribution from Swiss Humanitarian Aid.
Now WFP is being honoured with one of the world's most prestigious awards: the Nobel Peace Prize. "The World Food Programme has been awarded the 2020 Nobel Peace Prize for its efforts to combat hunger, for its contribution to improving peace conditions in conflict-affected areas, and for its role as a driving force in efforts to prevent hunger from being used as a weapon of war and conflict," states the Norwegian Nobel Committee in explaining the choice.

Switzerland has been working closely with the United Nations World Food Programme for many years. The partnership goes far beyond a financial contribution. The SDC also regularly provides experts from the Swiss Humanitarian Aid Unit (SHA) for programme planning, coordination and logistics. Specialists are also seconded for emergency preparedness, reconstruction and cash and voucher programmes. The presence of Swiss Humanitarian Aid on the ground has enabled intensive cooperation with the WFP.
Thanks to the flexible use of Swiss funds, WFP was able both to transport the necessary food faster, safer and cheaper to the crisis areas and to build up stocks in areas that cannot be reached during the rainy season.

Protection and accountability to the affected population is a priority for Switzerland. It guarantees that aid is transparent and that people in need are involved in decisions.