Italian in Switzerland: one national language, two cantons, multiple identities
Maddalena from Caslano, Mattia from Tesserete, Elisa from Mendrisiotto, Nicolò from Malcantone: a host of voices from Italian-speaking Switzerland can be heard at the FDFA during the Week of the Italian Language in the World, an initiative promoted by the Italian Ministry of Foreign Affairs, taking place between 19 and 25 October. Switzerland's third national language shines beyond its borders, reaching various countries around the world.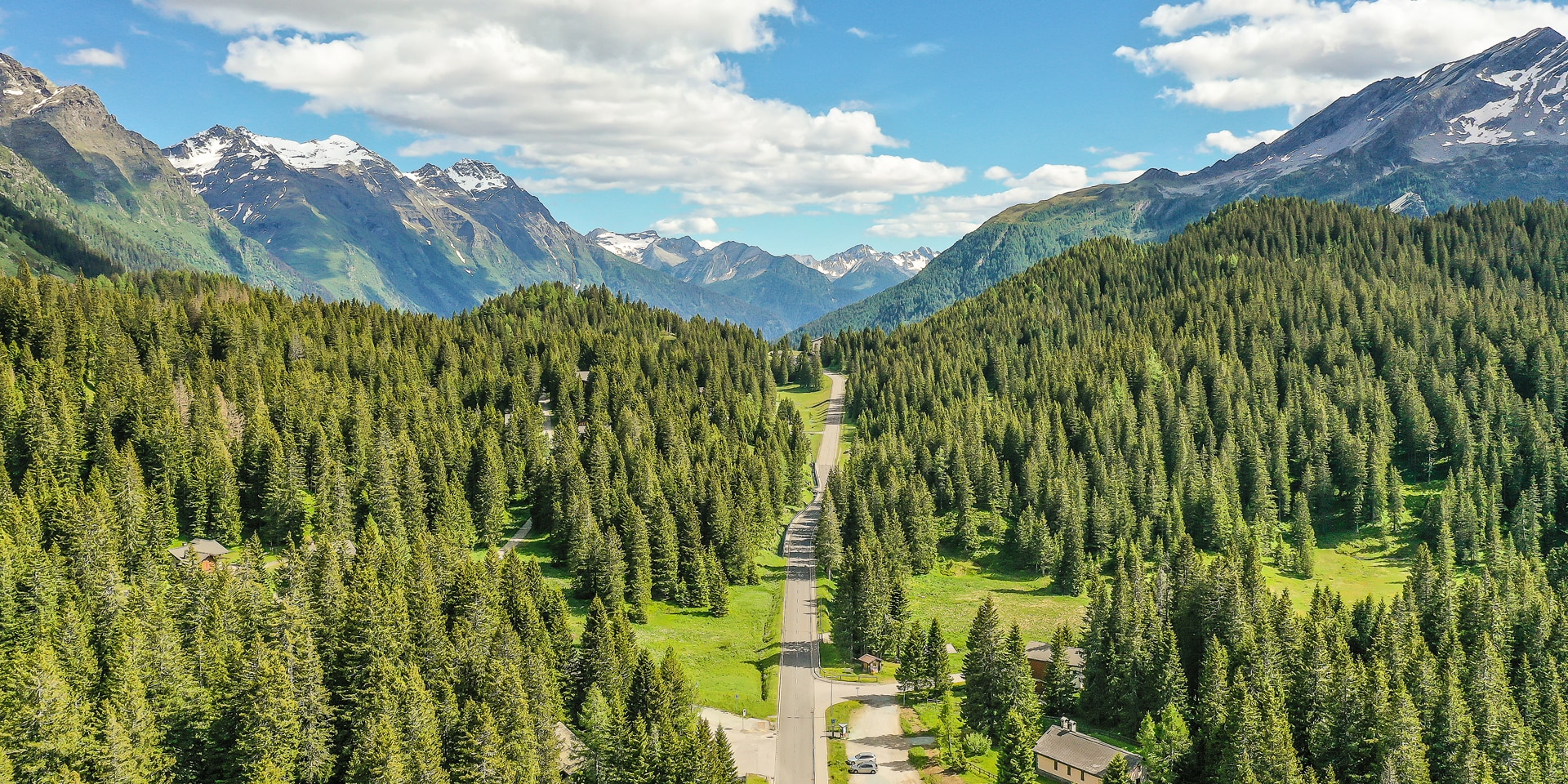 The San Bernardino route represents an alternative to the Gotthard Pass to reach Ticino from eastern Switzerland. © Andrea Furger
One country, four language regions, multiple cultures. In a country known for its white cross and cluster of identities, the Italian-speaking region is often overlooked, even by the Swiss themselves. This region includes the canton of Ticino and four valleys known as the 'Grigionitaliano' – Mesolcina, Calanca, Bregaglia and Valposchiavo. The FDFA is using the annual International Week of the Italian Language to give a voice to Switzerland's third national language – an important part of the country's identity – and to introduce people to Italian-speaking Switzerland's linguistic and cultural heritage.
Italian in Switzerland: a valuable asset, a factor for success
Italian is Switzerland's third national language, and it's spoken by around 590,000 Swiss people, or 8.1% of the country's population. The language can also be heard in cities in both the German- and French-speaking parts of Switzerland: more than 50% of the country's Italian speakers live outside the Italian-speaking region, in part due to immigration from Italy, especially in the 1960s and 1970s. In fact, Switzerland is home to the third-largest community of Italians outside of Italy.
Although widely spoken throughout the country, Italian is a minority language that needs to be promoted. As a federal councillor and native of Ticino, Ignazio Cassis is sending out a message to mark the Week of the Italian Language in the World. The Italian-speaking Switzerland is described in four concepts: flexibility, identity, creativity and cultural wealth. Every language incorporates its own vision of the world: thanks to its characteristic multilingualism, Switzerland benefits from the meeting of multiple languages and – most importantly – cultures, which are linked by a political system based on federalism and direct democracy. It is a unique form of pluralism: "This is something I also believe in my capacity as foreign minister. The coexistence of our different cultures over the centuries has led us to develop the art of compromise and dialogue. These skills are recognised worldwide, enabling us to offer our good offices in various international disputes," explains Federal Councillor Ignazio Cassis.
Italian-speaking Switzerland shines beyond its borders
Swiss Germans call the Italian-speaking region – especially Ticino – the 'sun lounge' thanks to its mild weather and Mediterranean feel. But, from art to architecture, the region has much more to offer than just a few rays of sun. From art and architecture to cultural heritage and excellence in scientific research: it takes more than just a week to discover Italian-speaking Switzerland. The 'Swiss story' published on houseofswitzerland.org offers a first taste.
Next stop, Italian-speaking Switzerland: one national language, two cantons, multiple identities
Switzerland's representations abroad are also getting involved in the week's events. In Tunisia, for example, there will be an exhibition on three illustrators from Ticino (Timothy Hofmann, Daniel Drabek and Francesco Quadri) entitled La Nuova Frontiera (The New Frontier), as well as lectures for the university students taking a master's in Italian language. In Beijing, there will be a showing of the film Cercando Camille (Finding Camille), and in Warsaw there will be a showing of the documentary Mario Botta. The Space Beyond in collaboration with the Italian Cultural Institute. In light of the pandemic, all activities will take the necessary precautions or will be postponed to a later date.