Three votes from the world of transferable careers in the FDFA
They are committed worldwide on behalf of Switzerland to peace, security and prosperity – the 930 employees of the three career paths: diplomacy, international cooperation and consular affairs, operations management and finance, KBF. After a successful selection procedure and two years of training, they actively shape Swiss foreign policy as transferable staff of the FDFA. Three of them, Guillaume Cassaigneau, Claudio Tognola and Stéphanie Périllard, talk about their careers at the FDFA.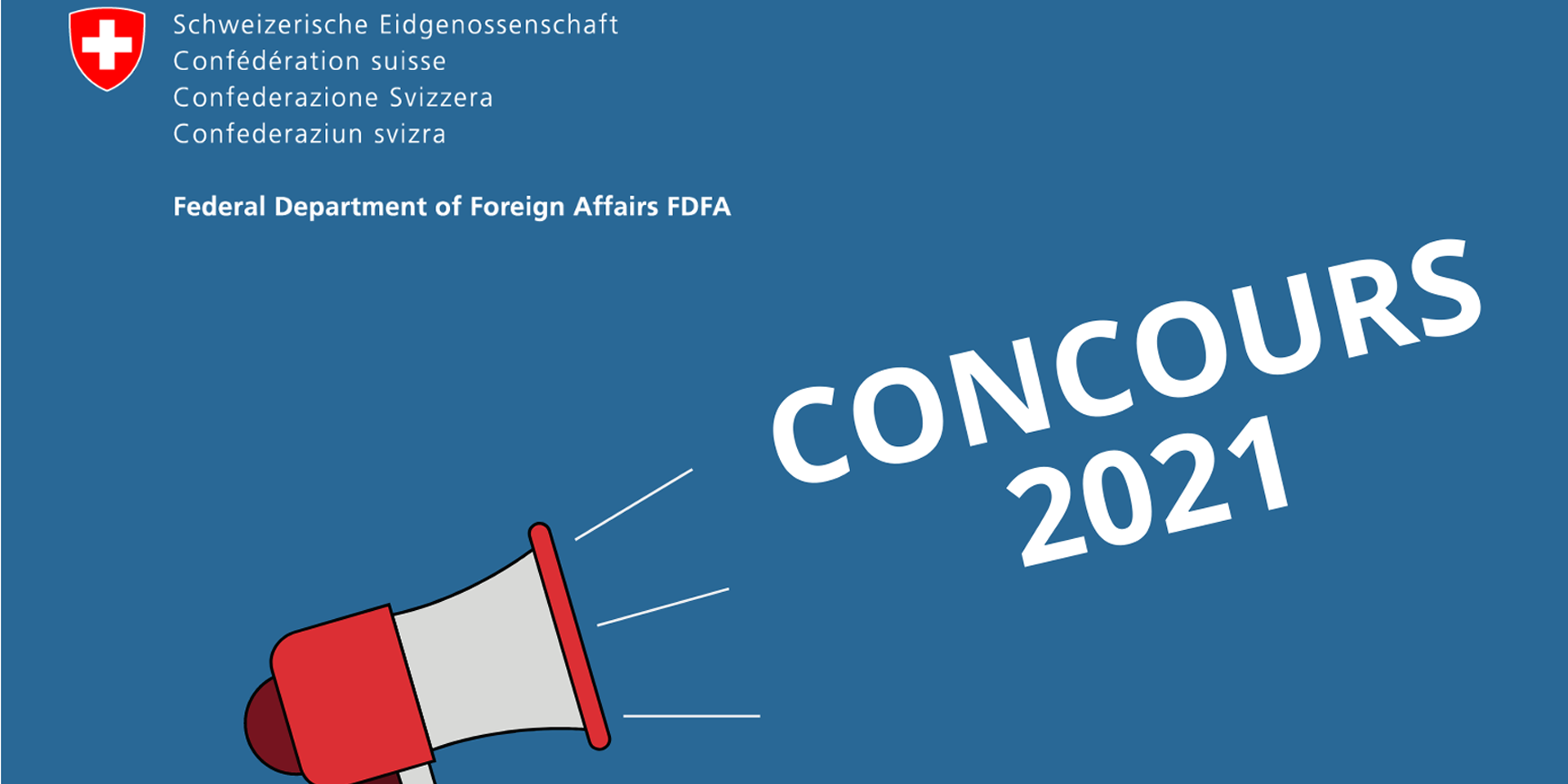 The FDFA's concours entails a multi-stage selection process and subsequent theoretical and practical training. © FDFA
Peace, security, poverty reduction, prosperity, sustainability and digitalisation are the main pillars of Switzerland's Foreign Policy Strategy 2020–23 and International Cooperation Strategy 2021–24. This is what the approximately 930 employees of the three career paths of diplomacy, international cooperation and KBF are committed to in Switzerland and abroad.
From Azerbaijan and Central Asia to Bern
Guillaume Cassaigneau holds a master's degree in economics and another in finance, and has had quite a varied career. After his internship in Azerbaijan as part of the FDFA's diplomatic training in 2011, he joined the Swiss Federal Office of Energy as a diplomatic adviser for three years before returning to Central Asia to work on finance and infrastructure projects for the World Bank.

"I've always taken advantage of career opportunities since I joined the FDFA and not waited for the regular transfer cycle. So I've been able to work in several different exciting thematic areas." Today, he is responsible for the recruitment and training of young talent as well as personnel marketing and academic internships at the Directorate for Resources. His unit recruits about 60 people per year for the three transferable career paths of diplomacy, international cooperation and KBF, and provides support for about 300 academic interns each year. 
A great opportunity
Claudio Tognola, who comes from the Italian-speaking part of the canton of Graubünden, decided early on to pursue a career in international cooperation. Today he is head of the SDC's West Africa Division. One of the deciding factors in his initial career decision was a work assignment he completed in 1996 as part of an SDC programme in West Africa. This valuable experience abroad opened many doors for this geography graduate: assignments to Senegal, Burkina Faso and Niger, and finally a permanent post with the SDC in 2001.

As preparation for the career path of transferable staff, he strongly advises a prior stay abroad in a developing country. "This experience is essential and confronts those concerned with the realities of their future careers. Moving to a new and often difficult environment every four years is a big challenge – indeed a great opportunity – but not everyone is cut out for it."
Intercultural environment
Stéphanie Périllard completed studies in finance and notaryship and is now head of the Consular Protection Division at the FDFA. In this role she looks after the welfare of Swiss citizens abroad who find themselves in an acute or financial emergency. "In my post in the KBF career path, you have to embrace diversity and enjoy exchanges with different cultures," she says.

She spent 20 years living abroad and had the chance to encounter a wide variety of people, cultures and countries. She says this is a source of great enrichment on the one hand, but it also has another side: in many countries the security risks are increased, the standard of living is not comparable to Switzerland and the working conditions, especially for accompanying persons, are often restricted.
Diverse thematic areas and career prospects
The three careers offer challenging and varied tasks and numerous opportunities for development. Employees in the diplomacy, international cooperation and KBF career paths deal with a wide range of topics at head office in Bern, at embassies, missions or international organisations in Switzerland and abroad. They are subject to the transfer regime, which means that every three to four years they are transferred to another post.

Employees in the diplomacy career path deal mainly with topics in the fields of politics, economic affairs, human rights, migration, culture and international law.

For employees in the international cooperation career path, a commitment to Switzerland's development cooperation is key, involving responsibility for planning and implementing SDC projects and programmes in the fields of peace promotion, poverty reduction and sustainability.
The KBF career path combines the specialist areas of operations management, consular services and finance of international cooperation programmes. KBF employees work around the globe in Switzerland's partner countries.
The concours
The concours entails a two-year, multi-stage training course for the FDFA's transferable career paths, and is both demanding and varied. After the selection procedure and period of theoretical training in Bern, the course culminates in a one-year internship in Switzerland or abroad, where the skills learned can be put to the test.
The concours 2021 is open from 1st to 19th March 2021 and it is possible to apply for one of the three careers "diplomacy", "international cooperation" and "consular affairs, management and finance".